Now Showing
LOVE, WEDDINGS & OTHER DISASTERS
It is a multi-story romantic comedy about the people who work on weddings to create the perfect day for a loving couple – while their own relationships are outlandish, odd, crazy and far from perfect.
WONDER WOMAN 1984
Fast forward to the 1980s as Wonder Woman's next big screen adventure finds her facing two all-new foes: Max Lord and The Cheetah.
D.O.D (DAY OF DESTINY)
DOD movie is a thrilling adventure of Chidi and Rotimi, teenagers who get a magical chance to travel back in time and change their broke parents' past.
THE MIRACLE CENTRE
Set in Panya Grammar School, Mr Greg arrives Panya and meets a system he doesn't seem to understand. Teachers are not doing well professionally. His determination to bring about a change in the system to ensure a CORRUPT- free school and society is fraught with stiff opposition and challenges from a group of persons
RATNIK
the story of a World War III soldier returning home after a quarterly phase rotation programme, only to find out that her home front has now ...
A SOLDIER'S STORY 2: RETURN FROM THE DEAD
In Watz Republic, Regina (Linda Ejiofor) confides in her friend, Zaya (Somkele Idhalama) to look after her younger brother while she goes after the desires of her heart to be with Major Egan (Tope Tedela).
NNEKA THE PRETTY SERPENT
After witnessing the murder of her parents, revenge is the only thing on Nneka's mind, will she get it? Nneka who is meant to be the next Queen witnesses the death of her parents by unknown assailants Nneka harnesses a deep need for vengeance as she grows up until she encounters Queen mother on a faithful day.
NO CHANCE
Two best friends become estranged after disagreeing over the other's choice of spouse. They both find their way back to each other but one person realizes it is too late to turn back the hands of time.
QUAM'S MONEY
A sequel to New Money, Quam's Money follows the rags to riches story of Quam, a former gateman turned cryptocurrency guru, who tries to man-oeuvre the world of the rich and famous without getting scammed, does he succeed…?
OMO GHETTO (THE SAGA)
Omo Ghetto (The Saga) is a story about Lefty and her squad (Nikky, Chummy Choko and Busty) who grew up in the ghetto together and was always getting into one trouble or the other. As luck would have it, fortune smiled on Lefty and she was adopted alongside her twin sister, Ayomide, by the lovely Mrs Benson and moved to an upper-class neighborhood. Irrespective of all the affluence and the new luxurious change in environment, Lefty still finds herself going back to the ghetto, falls in love in the ghetto and keeps getting in trouble. Eventually, she gets into one very big trouble with which she tries very hard to get out of. Will Lefty succeed?
KAMBILI: THE WHOLE 30 YARDS
Kambili Maduka, is an irresponsible, spoiled, spendthrift 28-year-old woman who is turning 29 in a few days. The only thing on her mind is to get married before she turns 30. However, after getting suspended from work due to her incessant lateness, she goes on a date with her boyfriend and he breaks up with her, dashing her hopes of getting married before 30..
LOVE BANE
Henry walks away from an extramarital affair threatening the peace of his family, but that doesn't work out easily when a crazy mistress is involved.
COMING SOON
NO TIME TO DIE: 007
Coming Soon
JUNGLE CRUISE
Coming Soon
BLACK WIDOW
Coming Soon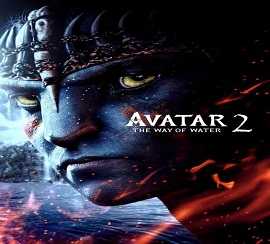 AVARTAR II
Coming Soon