Now Showing
THE LOST CITY
A reclusive romance novelist on a book tour with her cover model gets swept up in a kidnapping attempt that lands them both in a cutthroat jungle adventure.
SONIC THE HEDGEHOG 2
After settling in Green Hills, Sonic is ready for more freedom, and Tom and Maddie agree to leave him home while they go on vacation. But, no sooner are they gone, when Dr. Robotnik comes back, this time with a new partner, Knuckles, in search for an emerald that has the power to both build and destroy civilizations. Sonic teams up with his own sidekick, Tails, and together they embark on a journey to find the emerald before it falls into the wrong hands. Being directed by Jeff Fowler, and starring Jim Carrey, James Marsden, and Ben Schwartz.
FANTASTIC BEASTS: THE SECRETS OF DUMBLEDORE
THE BAD GUYS
After a lifetime of legendary heists, notorious criminals Mr. Wolf, Mr. Snake, Mr. Piranha, Mr. Shark and Ms. Tarantula are finally caught. To avoid a prison sentence, the animal outlaws must pull off their most challenging con yet — becoming model citizens. Under the tutelage of their mentor, Professor Marmalade, the dubious gang sets out to fool the world that they're turning good.
KING OF THIEVES
King of thieves is an epic tale of Agesinkole, an all-powerful Bandit and his reign of terror in the prosperous Kingdom of Ajeromi. Concerned by his pillaging, the kingdom moves to destroy him, through the hunters, witches and priests, thus beginning this adventurous saga of revenge, bravery and glory.
MEMORY
An assassin-for-hire finds that he's become a target after he refuses to complete a job for a dangerous criminal organization. A remake of the 2003 Belgian film ...
THE AMERICAN KING
In 2020, a mysterious Priestess arrives in the USA to fulfill a 400 year old Prophecy: to choose an American King (Akon) who will rebuild an ancient African Kingdom . The CIA scrambles to find information for the President, leading to the unraveling of the most guarded Secret about the founding of the USA. The President running for re-election, has to decide if he can Make Africa Great Again.
I AM NAZZY
A fast-rising music artist's picture-perfect life suddenly goes haywire when she accidentally switches places with a doppelganger. All attempts to prove her identity are futile, and she is subjected to a whole new life without the glitz and glamour. Will she lose herself or embark on a journey of self-discovery?
UNCHARTED
The story is a prequel to the games, starring Holland as a younger Drake, showing us details of how he came to meet and befriend Sully.
AMBULANCE
Two robbers steal an ambulance after their heist goes awry. ... It was supposed to be a simple heist
IN CIRCLES
It is a family related film which talks about three friends who have problems and their marriage and how they handle the situation.
COMING SOON
MAMA'S BIG STICK
Coming Soon
THE NORTHMAN
Coming Soon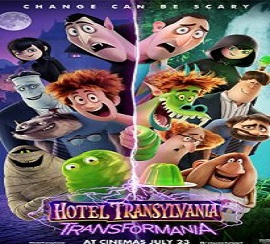 HOTEL TRANSYLVANIA
Coming Soon
DOCTOR STRANGE IN THE MULTIVERSE OF MADNESS
Coming Soon
THE ADDAMS FAMILY 2
Coming Soon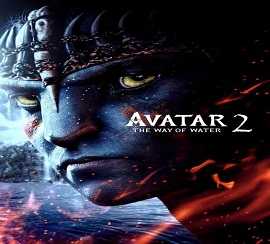 AVARTAR II
Coming Soon